All members must register with Judo Ontario prior to their first practice for insurance and club sanctioning purposes. Athletes returning to Asahi must also ensure their Judo Ontario membership is up-to-date.
Judo Ontario fees are due in September of each year. Registration must be done through the Judo Ontario Website.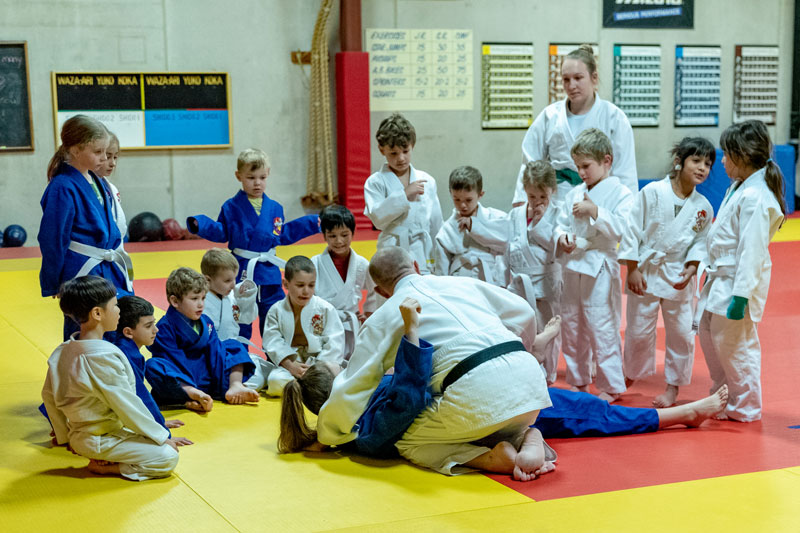 Fall 2023 Session Starts the Week of September 5th and Runs to December 21st. 
Session Pricing: One class per week or Unlimited ( Two to Four times a week).  Call or Email for  current prices. If you are a current club member, you can log into the parent portal

here

. 
Our minimum class size is 4. Classes will be set up as a wait list until there are enough to start a class. For more information, please contact the club.
Notes:
There are no Covid restrictions in place  at this time. 
Registration is available online. Contact the club if you are interested in a trial class.
Tuesday and Thursday 7:15pm  classes are competitive oriented. Suggested minimum belt: Yellow or instructors permission
6pm classes are open to all levels and belts. The Instructors may move students between classes depending on their size and ability

| Ages Groups | Age as of December |
| --- | --- |
| U8 | 5 to 7 yrs |
| U10 | 8 to 9 yrs |
| U12 | 10 to 11 yrs |
| U14 | 12 to 13 yrs  |
| U16 | 14 to 15 yrs  |
| U18 | 16 to 17 yrs  |
| U21 | 16* to 20 yrs  |
| Senior | 16* yrs and older |